Become a MagickPen affiliate today & earn up to $68.40 on each sale!
MagickPen is an AI-powered tool that will help you unleash the maximum potential of GPT. Your can Write Anything in Seconds Just like Magick.
By signing up with our affiliate link, you\'ll earn 30% of the revenue from each sale made through your link.
What should I do next?
1.Sign up at Lemon Squeezy (our payment system)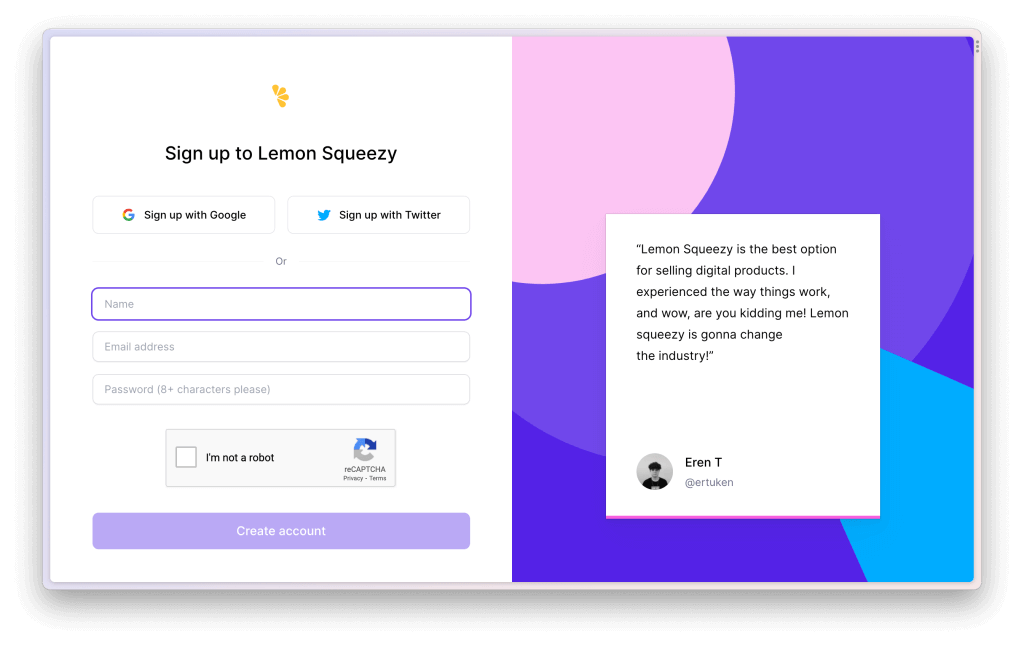 First, Sign up at - https://app.lemonsqueezy.com/register and apply to become a member. Once you\'ve applied, you\'ll have to wait for Lemon Squeezy\'s approval.
2.Join the MagickPen Affiliate Program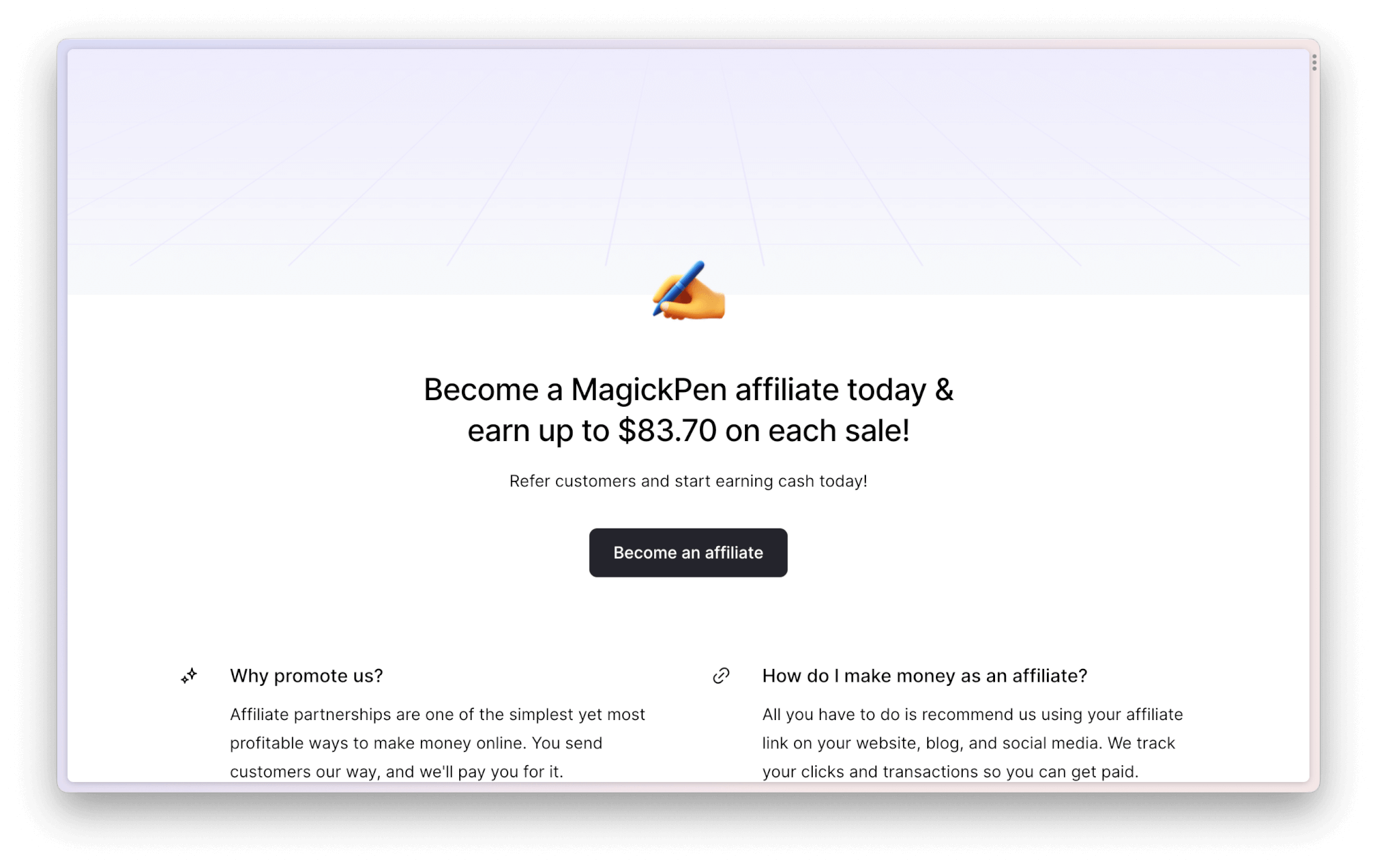 Click "Become an Affiliate" on our affiliate page at https://store.magickpen.com/affiliates and apply to join the MagickPen Affiliate Program.
3.Obtain your referral link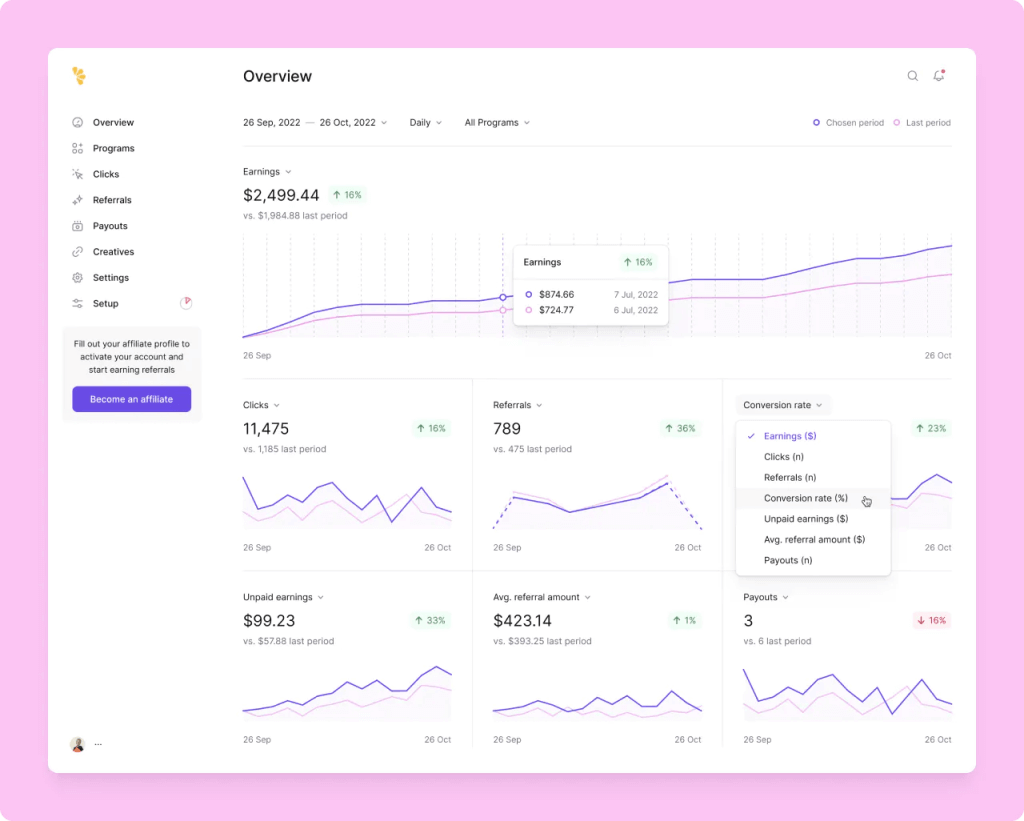 By default, Lemon Squeezy\'s referral links are in the format https://magickpen.lemonsqueezy.com/?aff=YOUR_CODE, which can be found in your affiliate center.
If you\'d like a more concise and effective referral link, simply copy the YOUR_CODE part and use it as shown:
All you need to do is add ?aff=YOUR_CODE to the end of our website URL, and the link will work.
4.Share your affiliate link
If someone clicks on your referral link and purchases MagickPen within seven days, you will earn a 30% commission on the sale.
More Information
If you need more information about Lemon Squeezy\'s Affiliate Program, please refer to the guide on the Lemon Squeezy website.
If you have any questions or concerns, please don\'t hesitate to contact us.