10 Best AI Game Generators in 2023
lvwzhen
Tuesday October 17th, 2023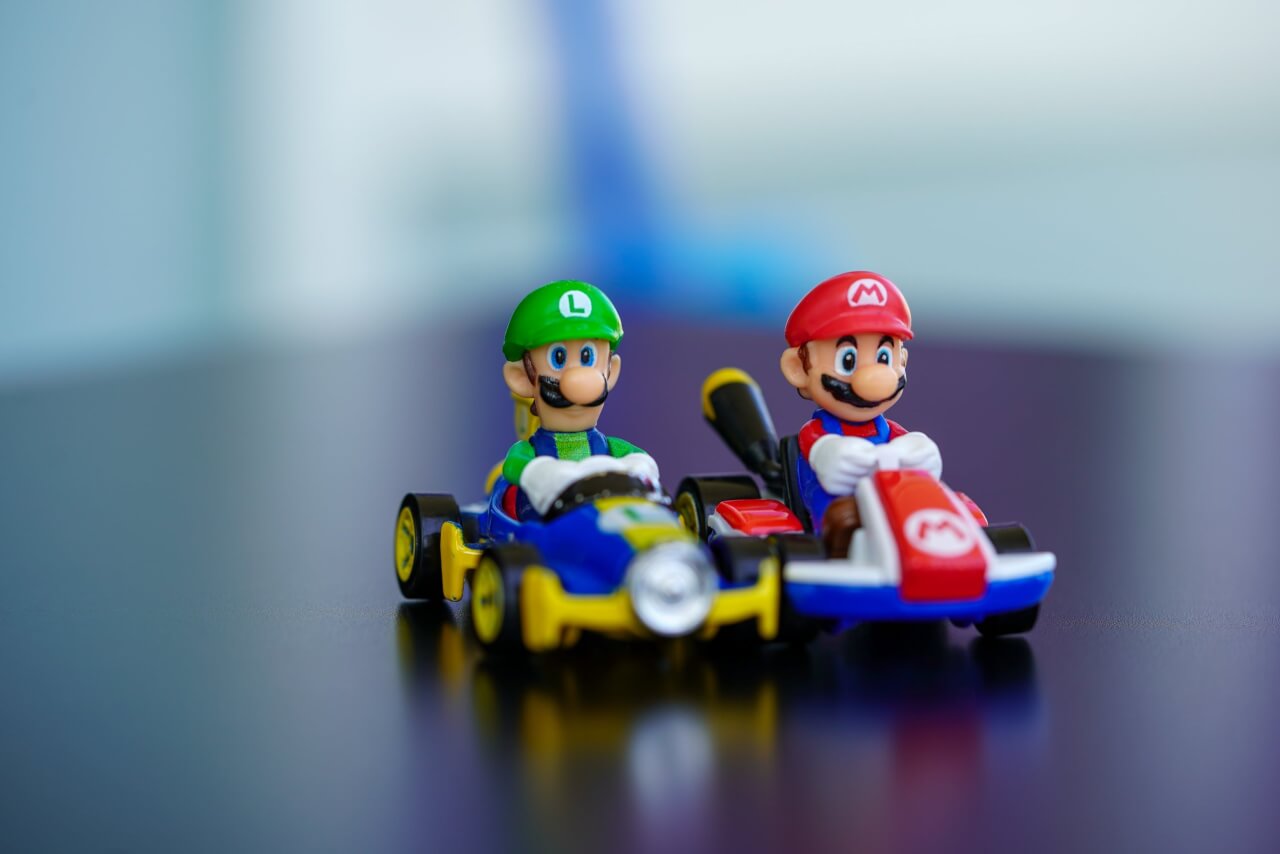 In the realm of game development, Artificial Intelligence (AI) has emerged as a game-changer, offering innovative solutions to streamline the creation process, enhance ideation, and facilitate asset generation. Here's a curated list of the 10 best AI game generators that are making waves in 2023:
1. Ludo.ai
Ludo.ai is the first-ever research and ideation tool dedicated to game designers and developers, revolutionizing the gaming arena by making the game development process more efficient and data-driven.
Features
Market Analysis: Utilizes AI to identify market trends and patterns, offering invaluable insights for game developers.
Game Ideation: Generates endless AI-driven game concepts, mechanics, and elements, helping to overcome creative blocks.
Game Development Resource: Consolidates game and image search, stats, top charts, and image generation in one platform.
Real-Time Collaboration: Available in the Studio plan, allowing teams to work together seamlessly.
Price
Starter Plan: Free, ideal for experimentation with game ideation and research.
Indie Plan: $15 per month, suitable for small teams wanting to accelerate their game development process.
Studio Plan: $250 per month, designed for larger teams needing unlimited ideation capabilities.
2. Rosebud AI
Rosebud AI is reforming game development with its AI-driven platform that reshapes how games are built, modified, and shared among the gaming community.
Features
Customizable Character Designs: Generates high-quality, customizable character designs aligning with game developers' visions.
Dynamic Character Progression: Enables creating sprite-animated characters and supports dynamic character progression and world-building.
AI-driven NPCs: Creates intelligent non-player characters that react to players and their environment.
Price
Pricing details are not provided, indicating a need to contact Rosebud AI for pricing information.
3. Scenario
Scenario is an inventive platform that transforms the way game art is created by allowing the training and deployment of custom AI models.
Features
Custom AI Generators: Allows the creation of custom AI generators trained on your art.
API Integration: Easily integrates their API to empower player-generated content in your games.
Advanced Features: Includes Composition Control and Pixel-Perfect Inpainting for adjusting outputs.
Price
Starter Plan: Free, with limited features for beginners.
Essential Plan: $290/seat/year, includes additional features like unlimited trainings.
Pro Plan: $990/seat/year, designed for more professional use with enhanced features.
4. Promethean AI
Promethean AI stands out in the realm of artificial intelligence, simplifying virtual world creation and digital asset management since 2019. It's a trusted ally for renowned video game developers worldwide.
Features
Artist Empowerment: Focuses on helping everyone become better artists, continually improving and adapting to individual styles and preferences.
Creative Process Enhancement: Aims at automating mundane tasks and streamlining creative workflows.
Community Learning: The tool learns from its users, evolving to suit individual styles and preferences.
Price
Free Version: For non-commercial use, ideal for indie artists or newcomers.
Indie License: $55/yearly for projects with financing below $100k/year.
Professional License: $500/year for projects with higher financing.
5. Hotpot.ai
Hotpot.ai is an exceptional AI game generator for 2023, changing how creative tasks are accomplished, from game asset creation to generating graphics, pictures, and text.
Features
AI Art Generator: Transforms imagination into art, facilitating the creation of unique, high-quality assets.
Intelligent Suggestions: Provides insightful recommendations enriching the creative journey.
Editable Templates: Offers a wide range of editable templates for device mockups, social media posts, marketing images, app icons, and more.
Price
Pricing details are not provided, indicating a need to contact Hotpot.ai for pricing information.
6. Layer.ai
Layer.ai leverages AI to create immersive 3D layers for game environments, providing a new level of visual realism and complexity to virtual landscapes.
Features
3D Layer Generation: Offers a vast library of pre-generated 3D layers with various styles and themes.
Seamless Integration: The generated elements blend seamlessly into the game world, enhancing the overall gaming experience.
Time and Resource Efficiency: Saves significant time and resources by minimizing the need for extensive manual design.
Price
Free Plan: $0/seat/month, ideal for hobbyists and solo developers.
Pro Plan: $30/seat/month, designed for individual game artists.
Studio Plan: $99/seat/month, suitable for game studios.
Enterprise Plan: $149/seat/month, tailored for larger game studios.
7. InWorld
InWorld, a leading platform in the gaming sector, is acclaimed for its AI-powered Non-Player Characters (NPCs). It's a brainchild of the developers behind Google's Dialogflow, providing a fully integrated character engine.
Features
Realistic NPCs: Create characters with unique personalities and contextual awareness.
Real-time AI: Optimized for both scale and performance, delivering low-latency interactions.
Character Brain: Infuses NPCs with depth and realism, simulating a wide range of human expressions.
Price
Free Plan: Ideal for hobbyists and creators.
Standard Plan: Priced at $20/month, suitable for professionals.
Enterprise Plan: Priced at $5,000/month, tailored for organizations.
8. Leonardo AI
Leonardo AI revolutionizes game asset creation by automating the process through advanced AI algorithms, enabling the creation of high-quality assets for games.
Features
Asset Customization: Offers smooth performance across various devices, promoting originality and creativity.
Toolkit for Creative Freedom: Provides a range of tools including Image Generation and Fine-tuned models.
Community Support: Features a vibrant community on Discord for support and inspiration.
Price
Offers a free tier with a daily token quota for creative projects. For enhanced benefits, paid subscriptions are available, granting increased token allowances and access to premium features.
9. Charisma
Charisma is a trailblazing platform enabling creators to build lifelike, conversational characters for diverse applications, like games, metaverse, VR, and more.
Features
Advanced Machine Learning: Powers a conversation engine for creating intelligent NPCs.
Emotion and Memory: Characters exhibit emotions and remember player interactions.
Analytics: Tracks conversations in real-time, allowing for dynamic storytelling.
Price
Developer License: Comes with a one-month free trial, including 50,000 free credits. Post-trial, users need to purchase a usage bundle starting at $5 for 50,000 credits.
10. Meshy
Meshy is changing the game in 3D content creation with its AI-powered tools, accelerating the process of creating stunning 3D game assets.
Features
2D to 3D Conversion: Transform 2D images into 3D models and textures in less than 15 minutes.
Text to 3D Tool: Generate 3D game assets using text input within 2 minutes.
AI 3D Texturing: Automatic texturing for models in less than 3 minutes.
Price
Base Plan: Priced at $4 per person per month.
Premium Plan: Priced at $7 per person per month.
Enterprise Plan: Offers custom pricing and additional support and integration options.
Each of these platforms represents a giant leap in game development, enabling creators to bring their visions to life with more ease and efficiency. The AI-driven tools not only save time but also provide an avenue for enhanced creativity and innovation in the gaming industry.