10 Best AI Image Enhancer Tools in 2023
lvwzhen
Monday September 4th, 2023
Experience the magic of AI Image Enhancers, a must-have in today's digital world. With trillions of digital photos taken annually, AI-powered upscaler tools are vital, especially for social media users. They transform low-resolution, noisy images into high-quality photos with ease.
These tools are needed for superior image quality in professional photography, graphic design, or personal social media. AI Image Enhancers eliminate flaws, enhance colors, and modify the background, while preserving the original image quality. Thus, transforming ordinary images into extraordinary art.
The real task is choosing the right AI photo enhancer amongst many. We've solved that problem for you by curating a list of top-rated AI photo enhancers to elevate your images.
Here's a list of the best AI image enhancer tools available: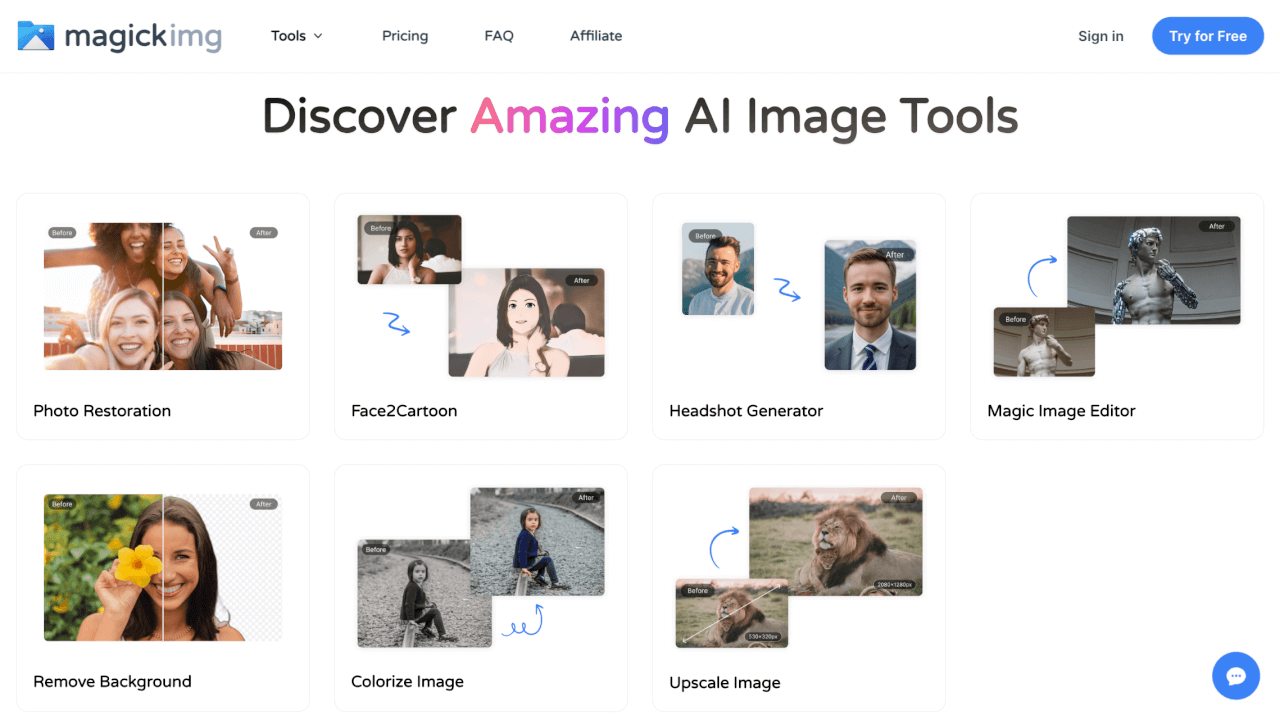 magickimg is a cutting edge, AI-driven platform that leverages deep learning for unprecedented image enhancement. Our advanced tools employ AI to transform and optimize your photographs to their absolute best. Dive into the convergence of artistry and technology with our state-of-the-art AI and deep learning functions for image editing.
Features
🏞️ Photo Restoration: Bring life back to your precious memories.
🎭 Face2Cartoon: Transform your selfies into fun cartoons.
🧙‍ Magic Image Editor: Realize your imagination with our flexible editing tool.
🎯 Background Removal: Make your subject stand out by removing the messy background.
🎨 Image Colorization: Bring life to black and white photos with vivid colors.
🔍Image Upscaling: Improve photo resolution while maintaining excellent clarity.
Price
Free: $0 for 5 credits a month;
Basic: $4.9/month for 100 credits a month;
Pro: $9.9 a month for 300 credits a month;
Ultimate: $24.9 a month for 1000 credits a month;
Topaz Photo AI is an automated photo enhancement tool, powered by AI, to elevate your photo quality. With the help of deep learning, it sharpens, eliminates noise, and boosts your photos' resolution.
Features
Provides AI-assisted reduction of noise and sharpening
Facilitates upscaling of images for improved resolution
Offers face recovery feature to enhance image resolution with realistic detail
Topaz Photo AI concentrates on enhancing and scaling up, making it ideal for photographers who prefer focusing on their creative endeavors and leaving the technicalities to AI.
Price
It is available as a Lifetime Deal (LTD) for $199, inclusive of a yearly update.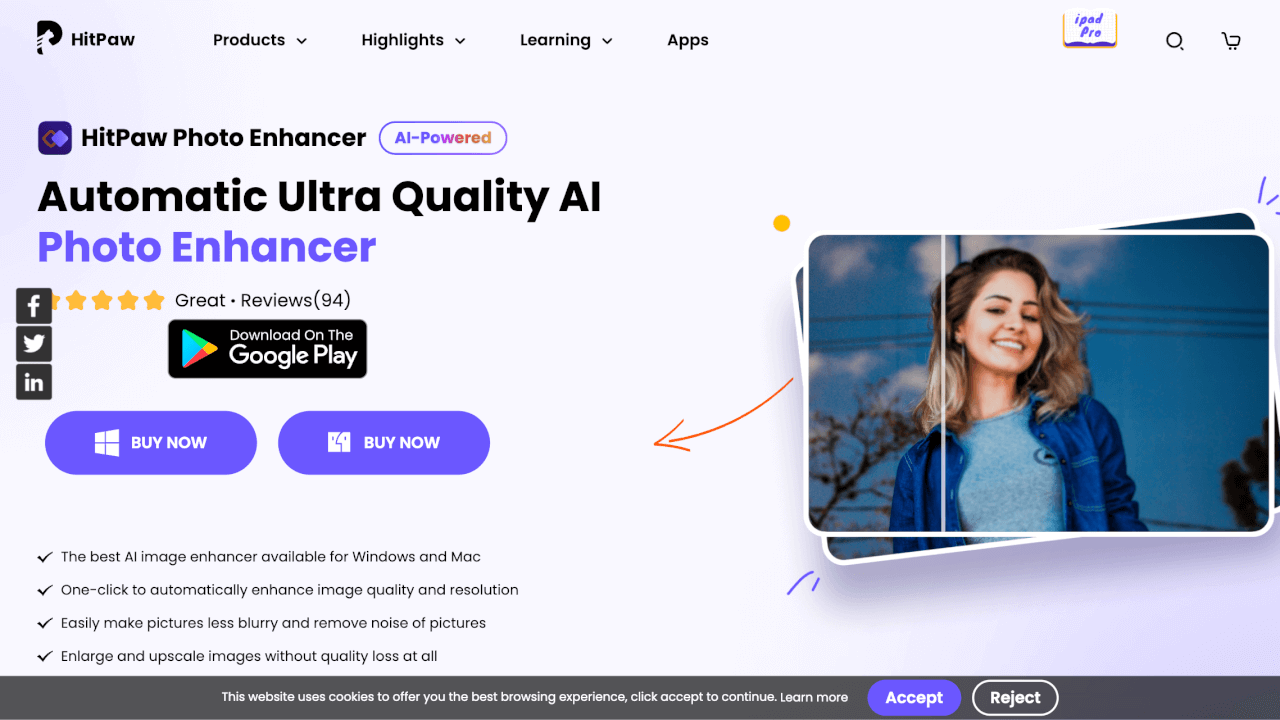 HitPaw Photo Enhancer is an exceptional AI Photo Enhancer made for convenience, allowing you to amplify your image quality and resolution in a simple click.
Features
Utilizes AI technology to decrease image blur and upscale it without causing a loss in quality
It offers upscaling to 4k/8k, deals with image bluriness, can restore old photos, perform color correction, and also has an AI anime upscaler
The capability to enhance your photos and images with a single click
Upsizes photos up to 8k
Price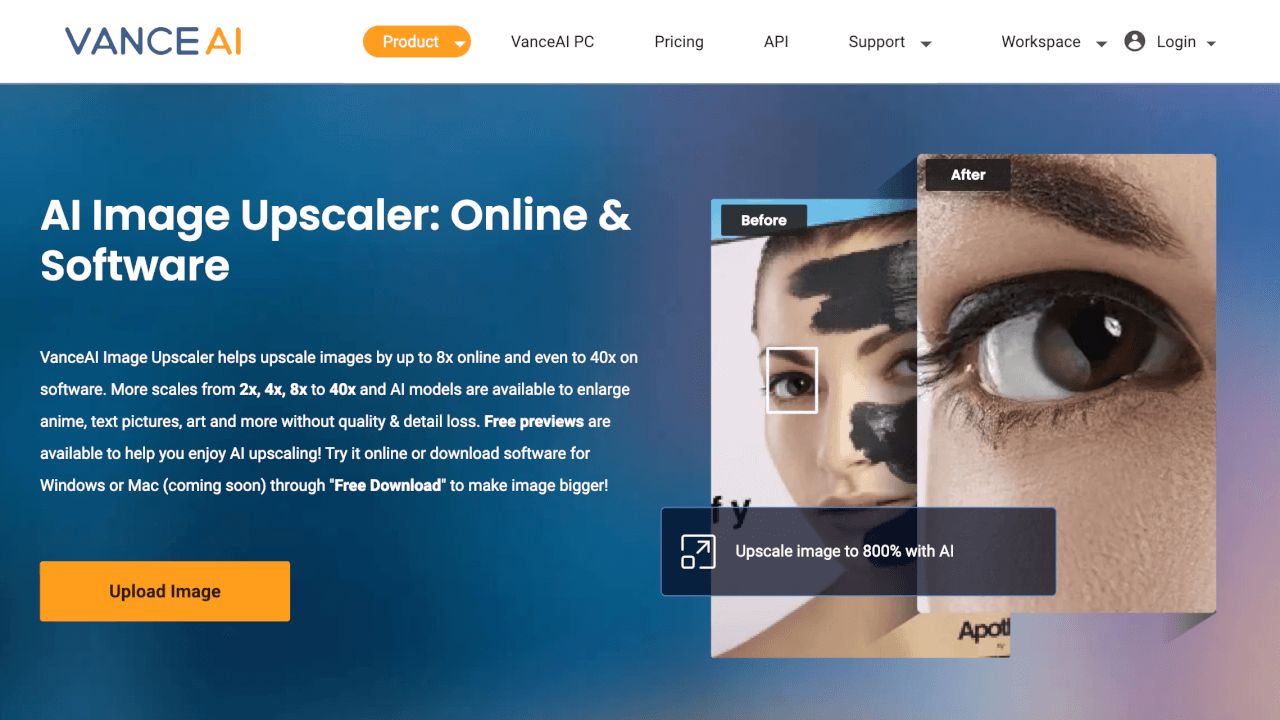 VanceAI Image Upscaler is an AI-powered image enlarger capable of scaling up images by up to 800%. It employs advanced algorithms and AI to deliver upscaled images that retain their clarity and detail. It also offers a bulk image processing feature, ensuring that your data remains secure by deleting it after 24 hours.
Features
Allows upscaling of images up to 800%
Supports batch image processing
Ensures data security by deleting uploaded images online after 24 hours
Wide-ranging application possibilities, including printables, e-commerce products, etc.
AI fixes pixel loss during image enlargement, guaranteeing images maintain their detail and clarity
Offers a free desktop version before opting for a paid subscription plan
Price
VanceAI Image Upscaler provides its services through both desktop version and online services.
The desktop version comes in three plans:

Monthly: $39.99 per month
Yearly: $99.99 per year
Lifetime: $129.99, a one-time payment for continuous usage

VanceAI Image Upscaler's online services involve purchasing monthly credits. Available options include 100, 200, 500, or 1000 credits, each with a 7-day money-back guarantee, provided only 10% of the purchased credits have been used.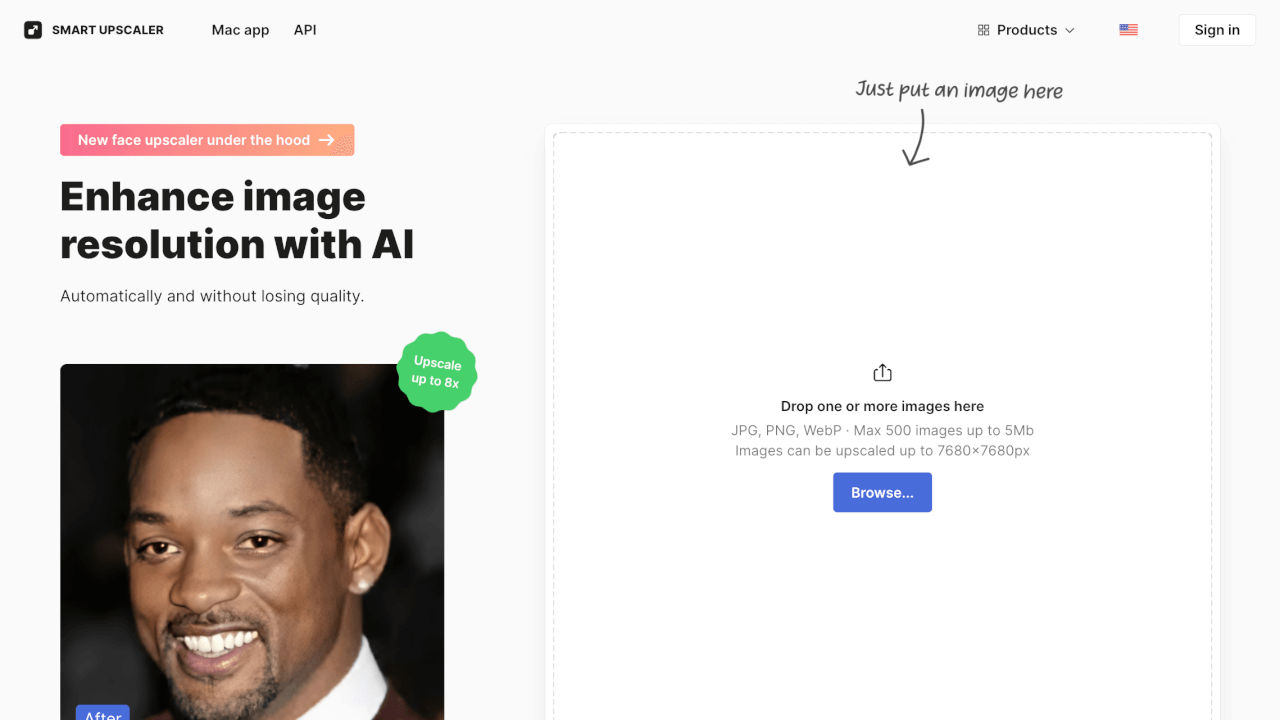 Icons8 presents an AI-driven image upscaler named 'Smart Upscaler' — a compelling tool in the realm of AI image and upscaler tools.
Features
Icons8 utilizes advanced AI algorithms to upscale images online, all free of charge
The tool employs machine learning to upscale an image by 2x or 4x seamlessly, prioritizing the maintenance of quality
It facilitates automatic fixing of imperfections during the process of upscaling image resolution
Users can upscale an image effortlessly by just dragging and dropping it onto the site, waiting for automatic upscaling, followed by downloading of the saved image
Missioned to integrate image sharpening, noise reduction, and upscaling, Icons8 fulfills it through an entirely automated operation
Availability of an initial dataset of 5 million images, with a promise of more being added continually
The upscaled images are securely stored with the provision to view the history and redownload the enlarged photos without overconsuming GPU power
Assurance of your upscaled images being not used for machine learning, and not being shared or showcased
Price
Free upscaling on website
API Price
Startup: $250 per month for 125 upscales ($0.4 per upscale)
Growth: $400 per month for 1,250 upscales ($0.24 per upscale)
Enterprise: Starting from $2,000 per month for 12,500 upscales ($0.16 per upscale)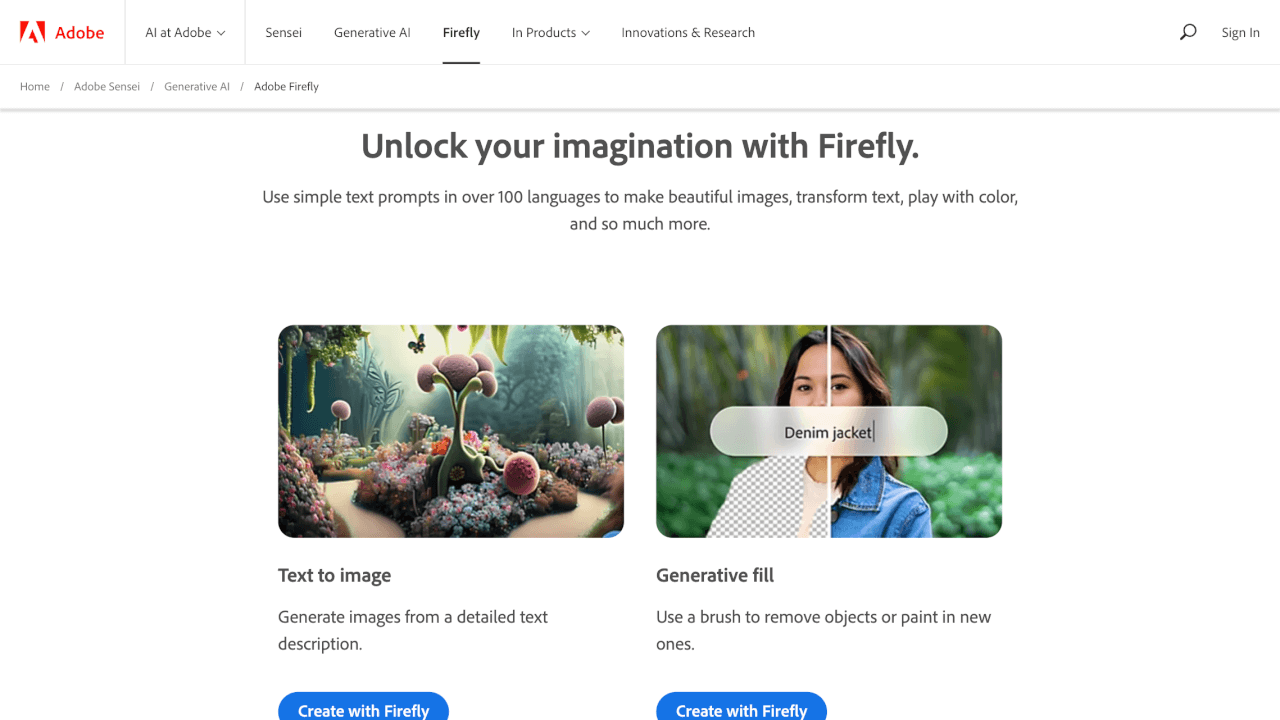 Adobe Photoshop, renowned in the digital art world, has recently integrated a powerful generative AI engine, Adobe Firefly. With the power of AI, Photoshop's capabilities now encompass automatic subject selection, generative fill, and neural filters, drastically altering an image's style and mood.
Features
Integrated generative AI with Adobe Firefly
AI-powered subject selection
Generative Fill for editing images with AI using prompts
AI neural filters for making stylistic transformations to images
Adobe's Photoshop has been utilizing Neural Filters to generate contextually new elements in an image. Now, with Adobe's AI Generative Fill, users can select an image portion and type a text-based prompt to transform it significantly. This innovation elevates photo editing.
Pricing
An Adobe subscription costs $20.99/month.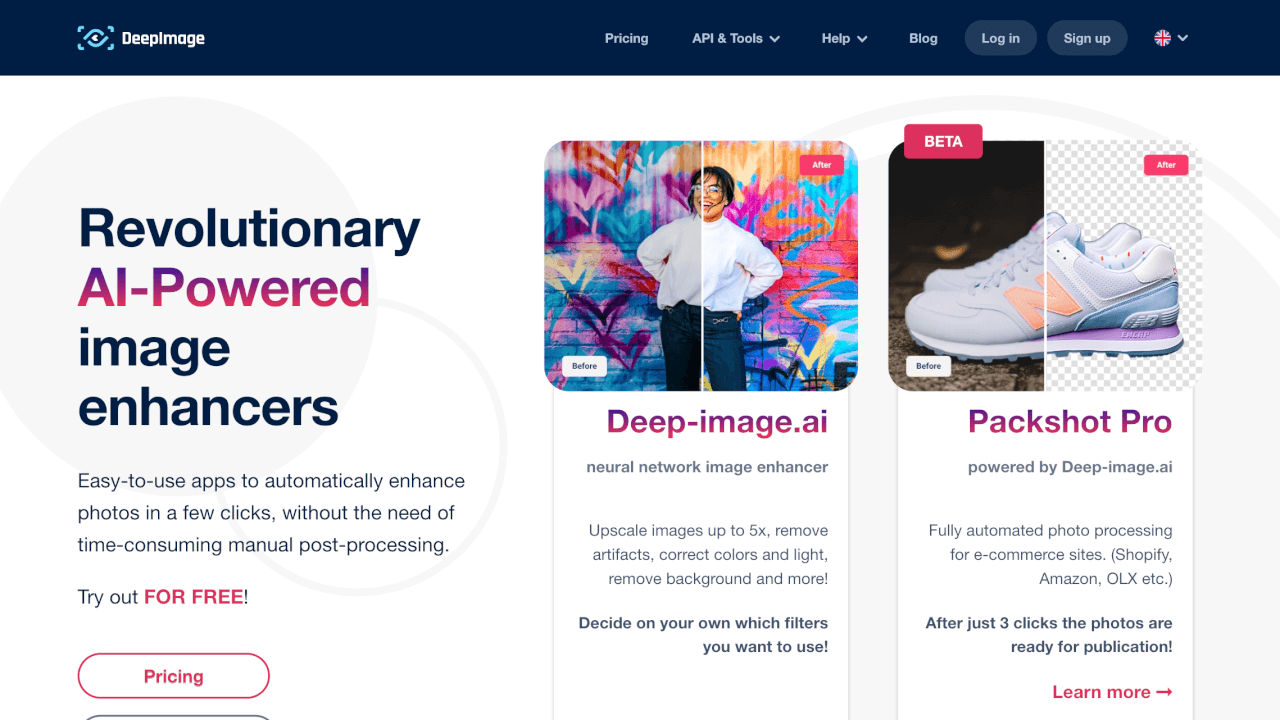 Deep Image AI is a versatile AI image upscaler tool, perfectly designed for both Windows and Mac OS systems. This tool allows users to upscale images and enhance photos, both online and on mobile devices.
Features
Has a user-friendly interface, requiring users to only upload an image and then begin the upscaling process
Leverages sophisticated AI algorithms to upscale features, resulting in naturally looking photos
Offers an API for developers. This enables users to incorporate the upscaling tool into their respective programming projects.
Facilitates bulk editing mode
Utilizes AI to generate predictions
Imposes a limit of 25 megapixels for upscaled images. This restriction applies to all users, both registered and unregistered
Deep Image AI does impose a maximum limit to the size of an upscaled image, restricting it to 5000x5000 pixels or 25 megapixels. This limitation applies to both registered and unregistered users.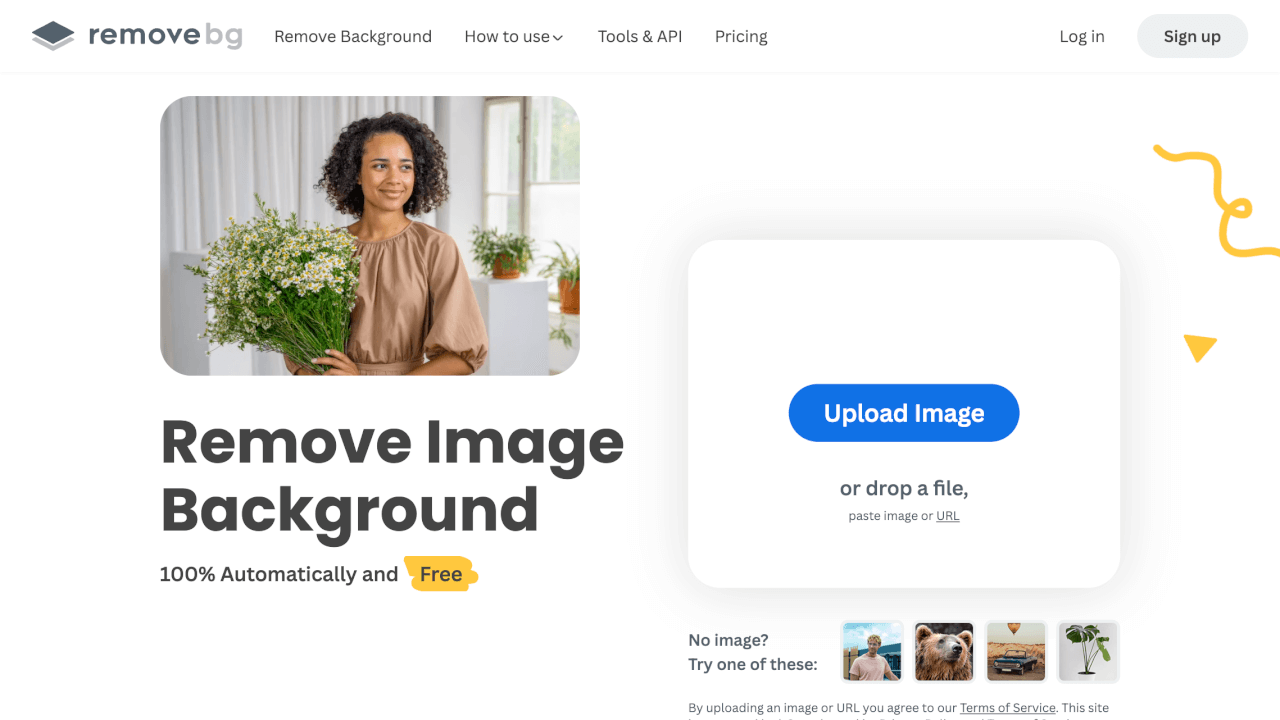 Remove.bg is a unique AI tool that excels in eradicating backgrounds from images to meet the needs of various industries like eCommerce shops, car dealerships, and diverse marketing functions. It emerges as a time-saving solution for professionals who are often required to isolate objects in their photos. Just by uploading a single image, any photo can be transformed into a transparent background image, making it a great tool for different types of photographers.
Features
Utilizes AI for automatic background removal
Produces high-quality image output
Offers API and Integrations for image editing on a larger scale
Allows users to blur the background or replace it with another photo or color using Remove.bg
Provides an "Erase/Restore" feature for image retouching where users can opt to remove or add back certain parts of the image.
Price
The tool can be used for free, while higher-resolution images come with usage-based pricing starting at $0.90 per image (lower rates available with a subscription).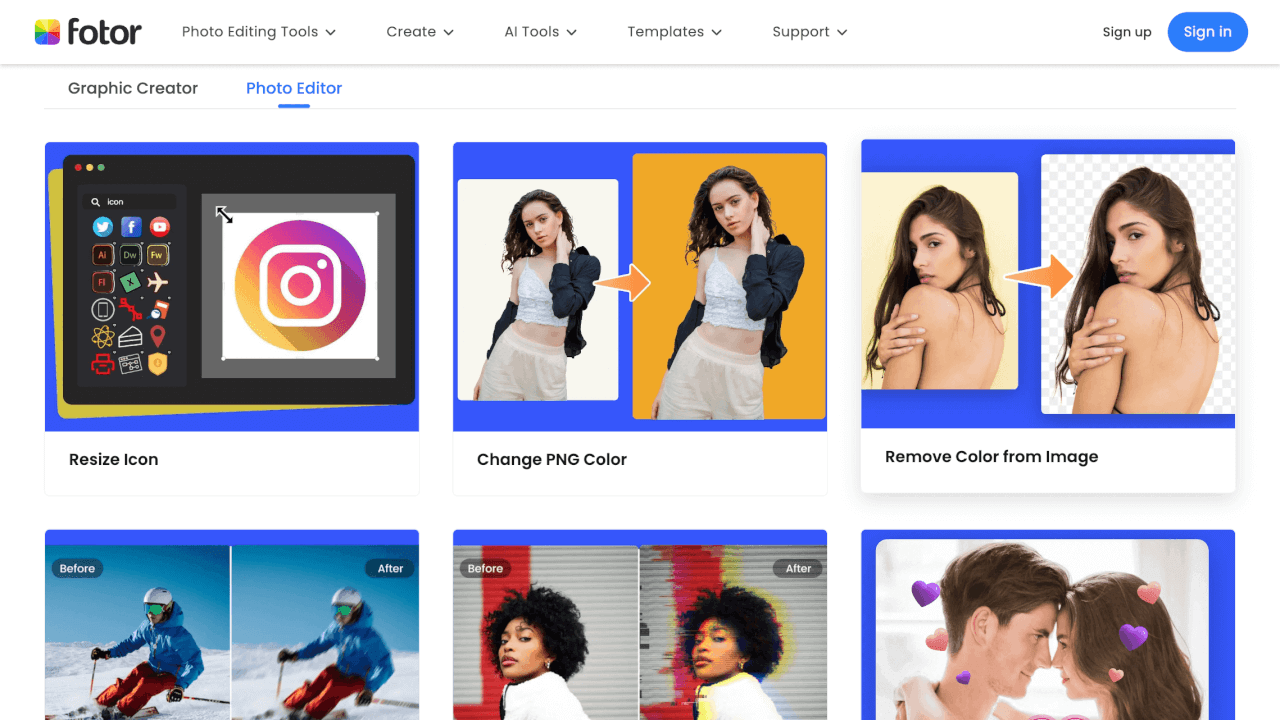 Fotor is an online photo editing tool offering a vast range of features, including an AI image upscaler to retain image clarity while increasing their size.
Fotor is best suited for individuals seeking a simple photo editing tool. It's a perfect solution for social media enthusiasts, bloggers, and anyone who needs to regularly edit photos and create eye-catching designs. Particularly when a picture requires a single change, Fotor effortlessly applies that change.
Features
AI-powered photo enhancement that unblurs photos
Intelligent background removal and replacement functionality
Ability to batch edit photos and apply a single change to multiple assets
Online editor providing more image editing options than Canva
Price
Free plan available
Paid plans starting from $8.99 per month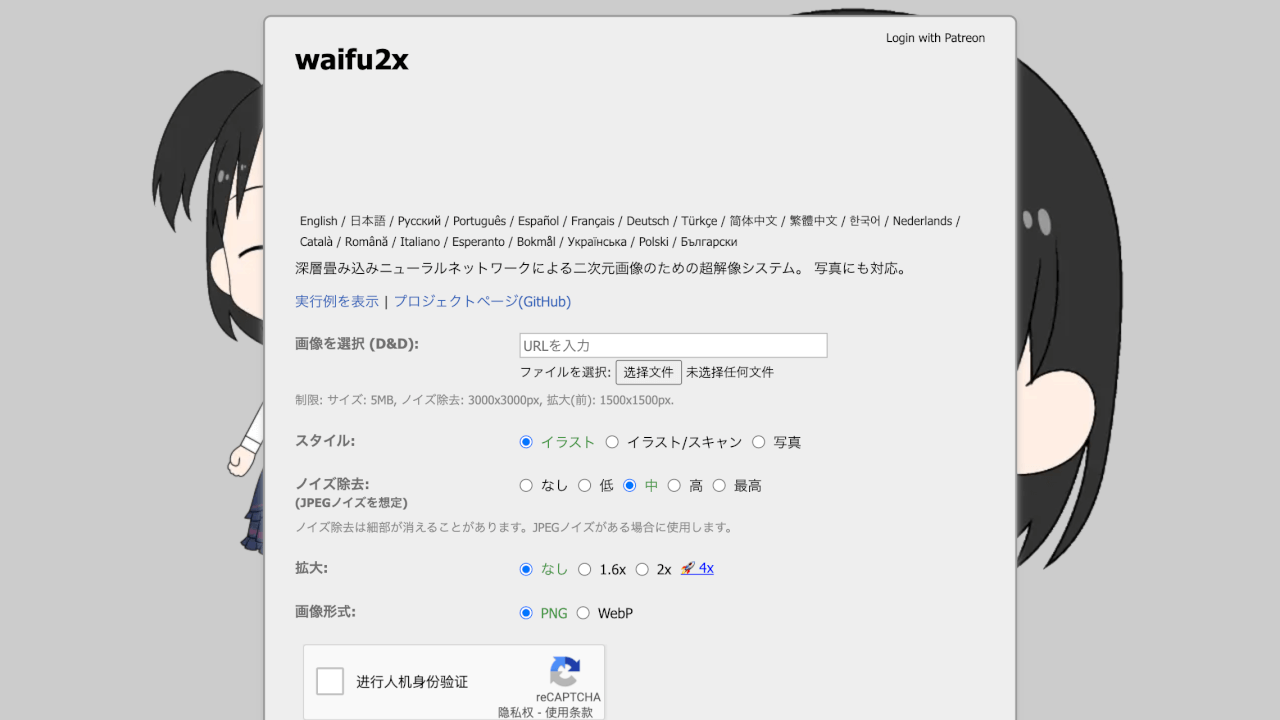 Waifu2x, originally developed for anime-style images, has gained popularity due to its impressive upscaling capabilities fueled by AI. It can be used for all types of photos. This AI image upscaler uses convolutional neural networks to upscale images and provide high-quality results.
Features
Provides easy and free to use AI-powered upscaling
Perfect for anime images
Allows image upscaling directly from URL
As an online tool, Waifu2x eliminates the need for software installation. Simply enter the URL of the image and the tool will commence the AI-driven upscaling process automatically.
Price