10 Best AI Tools for Social Media in 2023
lvwzhen
Tuesday August 8th, 2023
Social media use only continues to grow, meaning so does the amount of valuable data and insights available to companies of all sizes. Social media strategies are crucial for any business looking to secure a spot in the AI-driven future. Any business that does not have one will undoubtedly fall behind.
With the rise of artificial intelligence (AI) technology, social media provides us with insights no human or group of humans could ever achieve. There are many AI tools on the market that help with social media management, content creation, analysis, advertisements, and much more.
AI can take over many of the social media tasks that are time consuming and monotonous, freeing up teams to focus elsewhere. This time could then be used to organically interact with customers, plan multimedia campaigns, or work on larger projects.
Let's take a look at the 10 best AI tools for social media: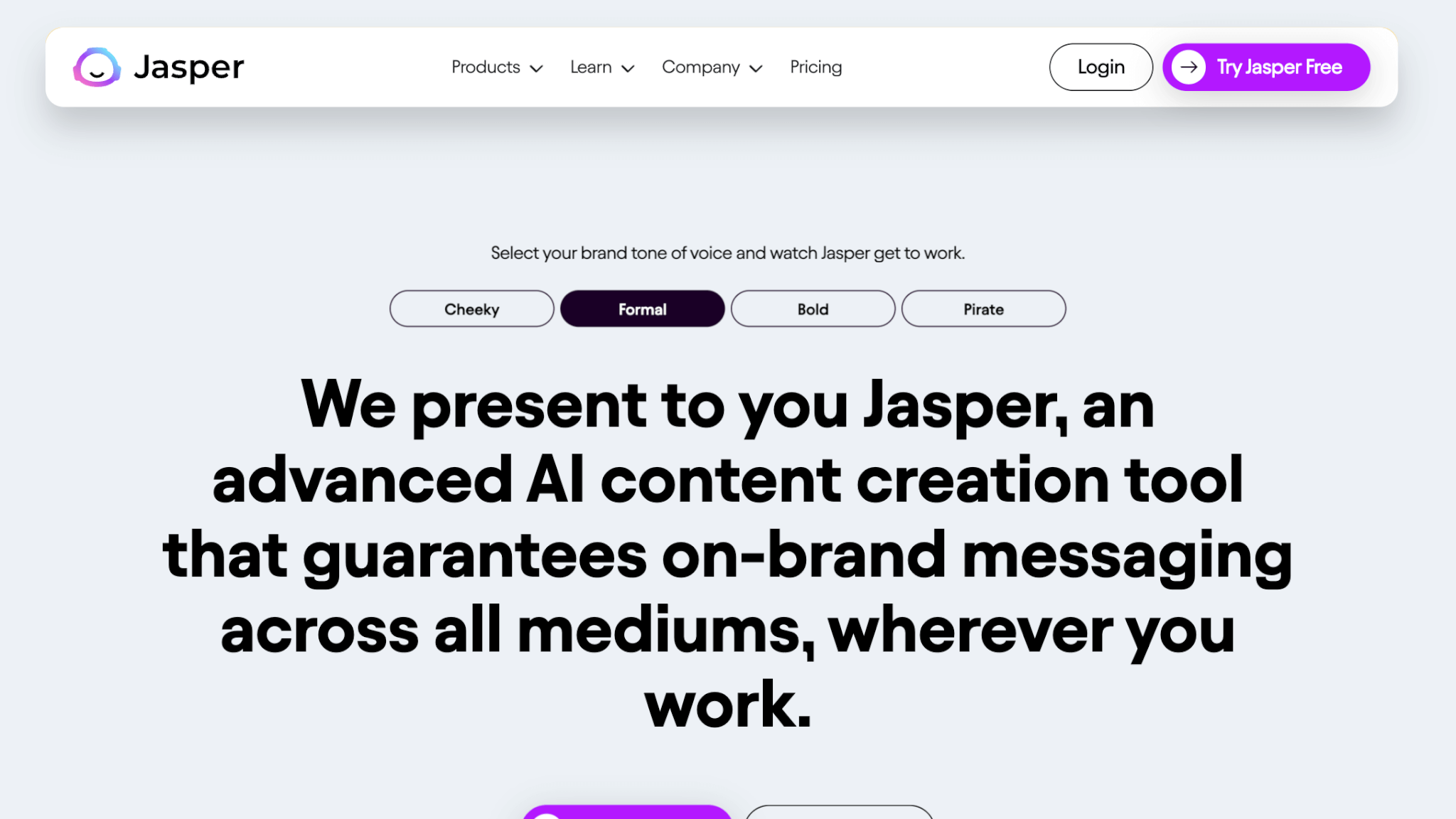 Sick of bland, repetitive social media creation? Let Jasper come to the rescue! This AI writing assistant will pump out ideas galore like your muse-mom, spicing up your social feeds with captivating images and copy. Just provide some keywords and Jasper will whip up eye-grabbing visuals and text so you can breeze through managing multiple accounts. Also tap into its Chrome extension to create directly on social platforms—go get your creative sidekick!
Features
Generates social media posts, captions, hashtags, comments for all major platforms
Comes with a variety of expert themes and templates
Includes the Jasper Art feature to create visual content to complement posts
Easy to use Chrome extension to create content directly on social platforms
Pricing
Free plan: 10,000 words
Starter: $29/month for up to 20,000 words
Boss Mode: $59/month for up to 50,000 words
Business: Custom pricing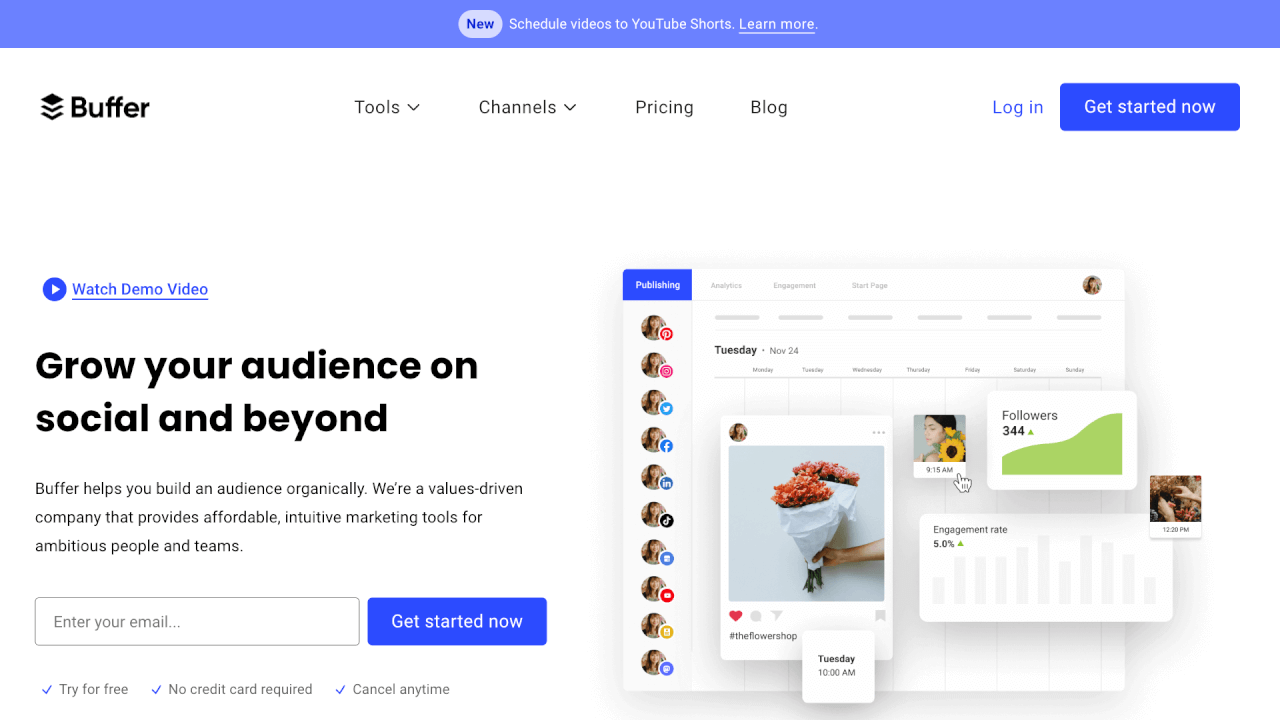 If you're tired of daily headaches over what to post, Buffer will become your trusty helping hand! This social scheduling tool auto-generates timetables for your different social accounts, saving you time and effort.
Just provide some content ideas and Buffer's AI will automatically produce multiple text versions for you to pick from. No more fretting over blank brains! Let Buffer smoothly manage your social content calendar.
Features
Campaign management to repurpose evergreen content
Audience overview with gender, age, location data
Suggests optimal posting times for different goals
Supports major social media platforms like Facebook, Instagram, Twitter
Pricing
Free plan available
Essentials: $6/month per connected platform
Pro: $15/month per connected platform
Premium: $50/month per connected platform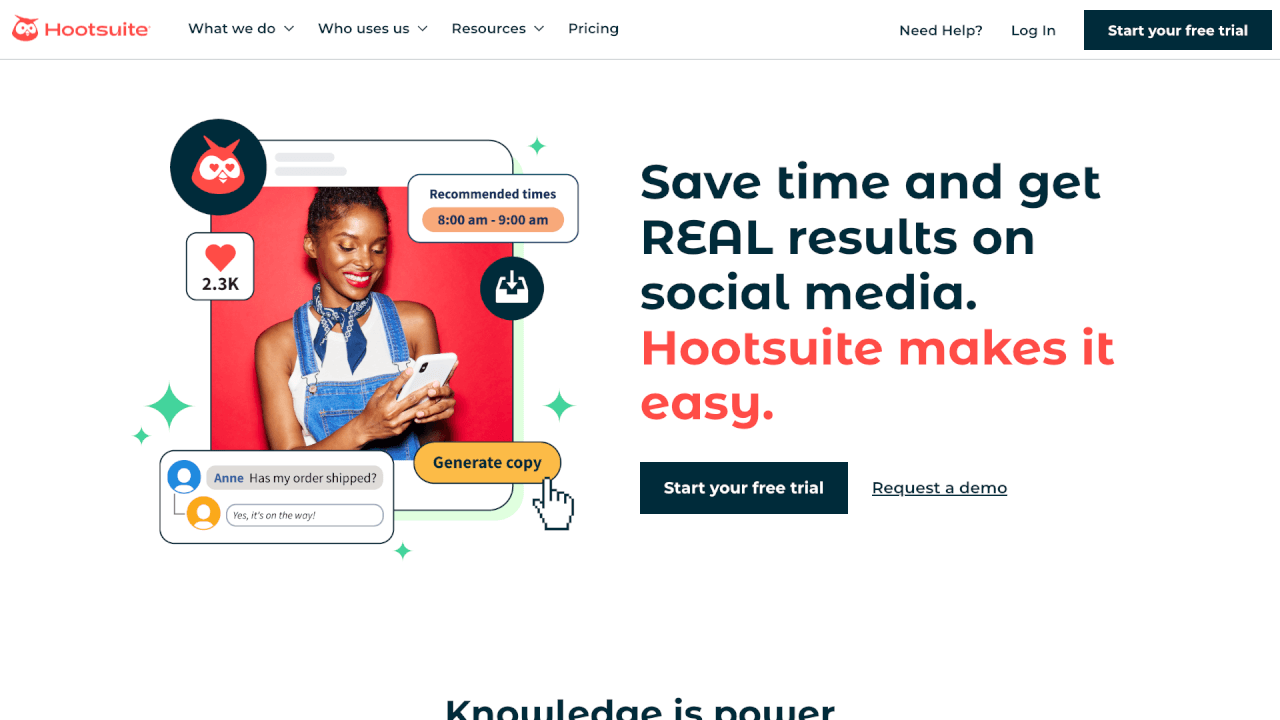 Want holistic data analysis for your social accounts? Hootsuite is definitely your best bet! This powerful social management platform leverages AI algorithms to smartly match hashtags and posting times for each of your posts, while delivering deep audience insights.
You'll get a clear grasp of stats like audience composition and engagement to formulate targeted social strategies. If you aspire to be a data whiz for social marketing, Hootsuite will be your finest companion!
Features
OwlyWriter AI writing assistant to generate captions and content
Audience analysis to optimize targeting
Multi-channel support for leading social platforms
Scheduling and publishing tools
Mobile apps for management on-the-go
Pricing
Free 30-day trial
Professional: $99/month
Business: $249/month
Enterprise: Custom pricing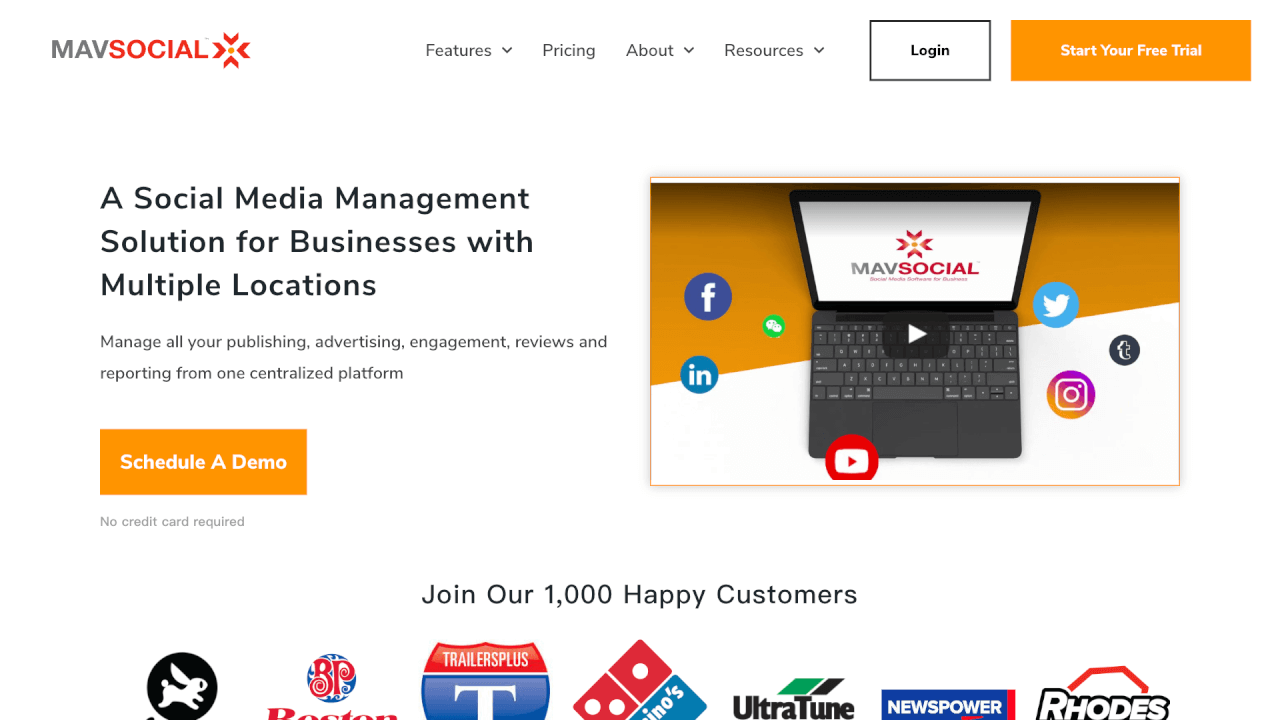 MavSocial can be your social content producer, intelligently matching and recommending trending topics based on analytics. No need to eyeball social platforms' trending charts all day—MavSocial will automatically detect trending conversations and suggest relevant topics, photos, or videos.
It can even auto-generate copy based on your brand identity and past content performance! If you want quality, relevant content for your brand served up with ease, give MavSocial a go!
Features
Conversation monitoring across social channels
AI-powered content recommendations
Competitor benchmarking
Automated schedule optimization
Publishing and analytics
Pricing
Standard: $24/month per user
Professional: $49/month per user
Enterprise: Custom pricing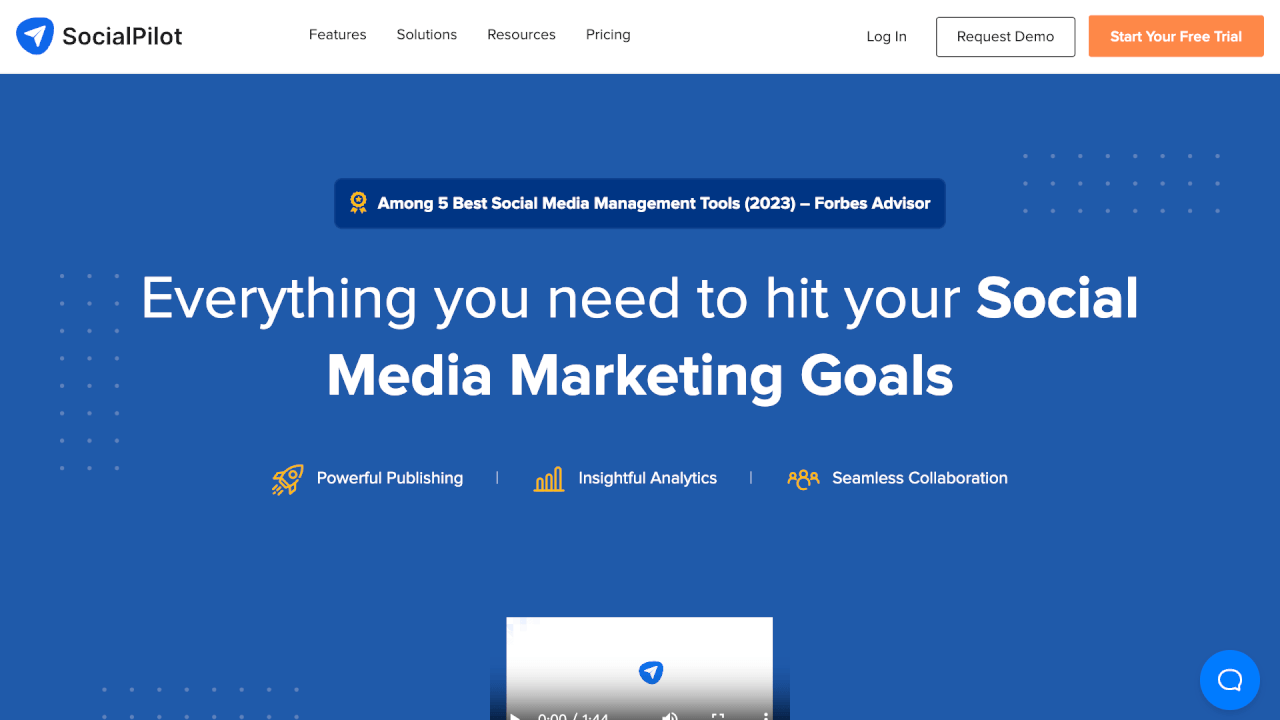 SocialPilot is a trove of social inspiration! Its AI algorithm can churn out loads of relevant ideas tailored to your brand identity and past content performance, conquering your "writer's block."
It provides extensive topic and copy suggestions, and can instantly generate captions for your images and videos, zero wait time for editing! If you need a continuous stream of social inspiration, SocialPilot is your clear choice!
Features
AI caption and hashtag suggestions
Content idea generator
Multi-profile management
Real-time analytics dashboard
Posting scheduling and publishing
Pricing
Free 30-day trial
Starter: $25/month
Influencer: $49/month
Agency: $99/month
Enterprise: Customized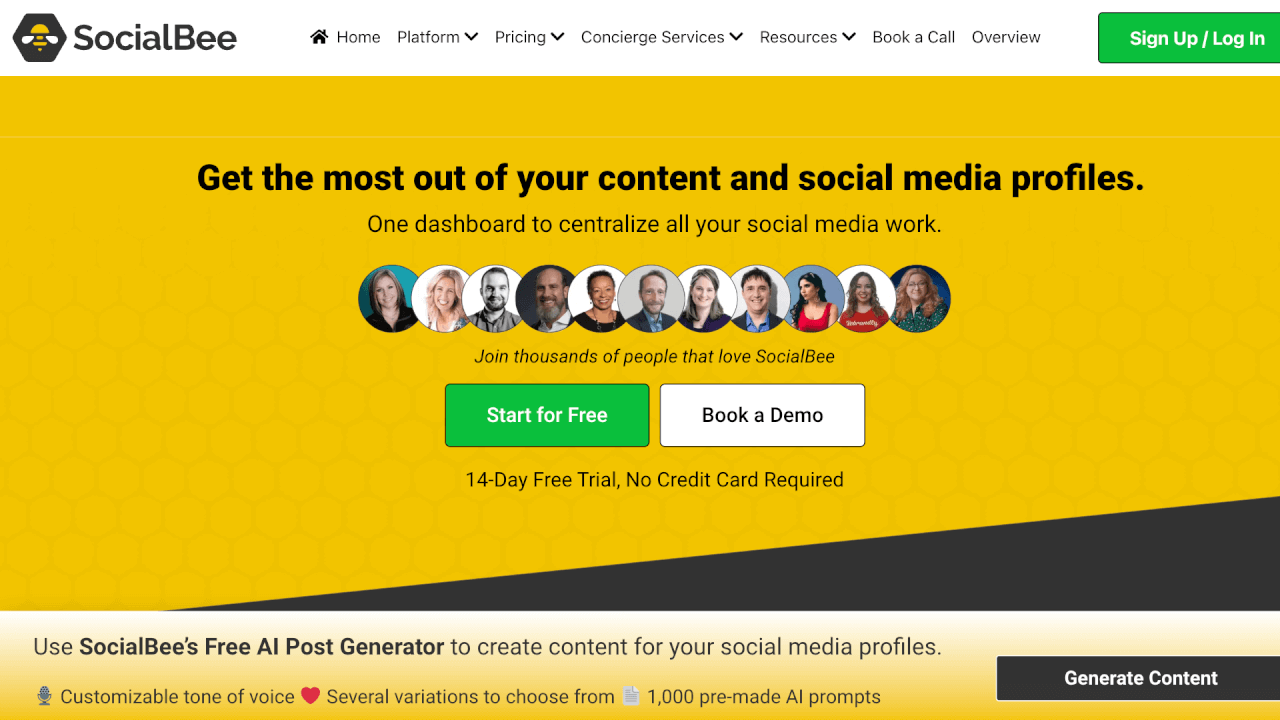 SocialBee is a factory for social content production! It can help you mass produce all types of content including text, video, livestream and more. Just submit relevant keywords and reference materials, and SocialBee will use AI to quickly generate tons of drafts—no more anguish over brain freeze!
It also intelligently plans your social calendars for consistent update frequencies across all accounts. If you need large-scale social content production, leave it to SocialBee!
Features
AI post generator with a variety of prompts
Content planning and idea generation
Post scheduling and publishing
Hashtag recommendations
Multi-profile support
Real-time analytics
Pricing
14-day free trial
Bootstrap: $29/month
Accelerate: $49/month
Pro: $99/month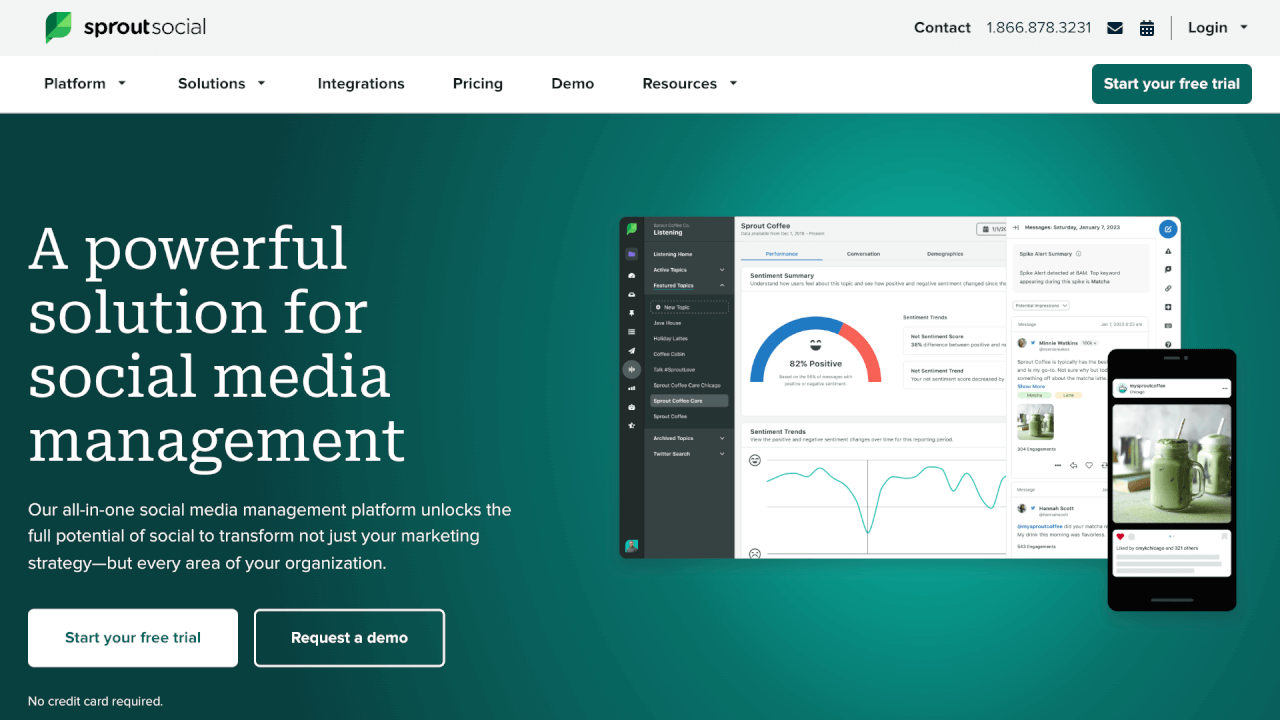 Sprout Social can become your social interaction expert, crafting suitable response suggestions whether you're facing positive or negative comments. You can pre-set reply templates matching different emotions, and when related comments appear, Sprout Social will smartly match the appropriate response.
It also analyzes audience data to provide targeted engagement recommendations, truly knowing your audience inside out! If you want to ace social interactions, give Sprout Social a try!
Features
Smart inbox to manage messages
Advanced posting and scheduling tools
Audience analysis and segmentation
AI-generated hashtag recommendations
Powerful reporting and analytics
Pricing
Standard: $99/month
Advanced: $149/month
Premium: $249/month
Custom: Contact sales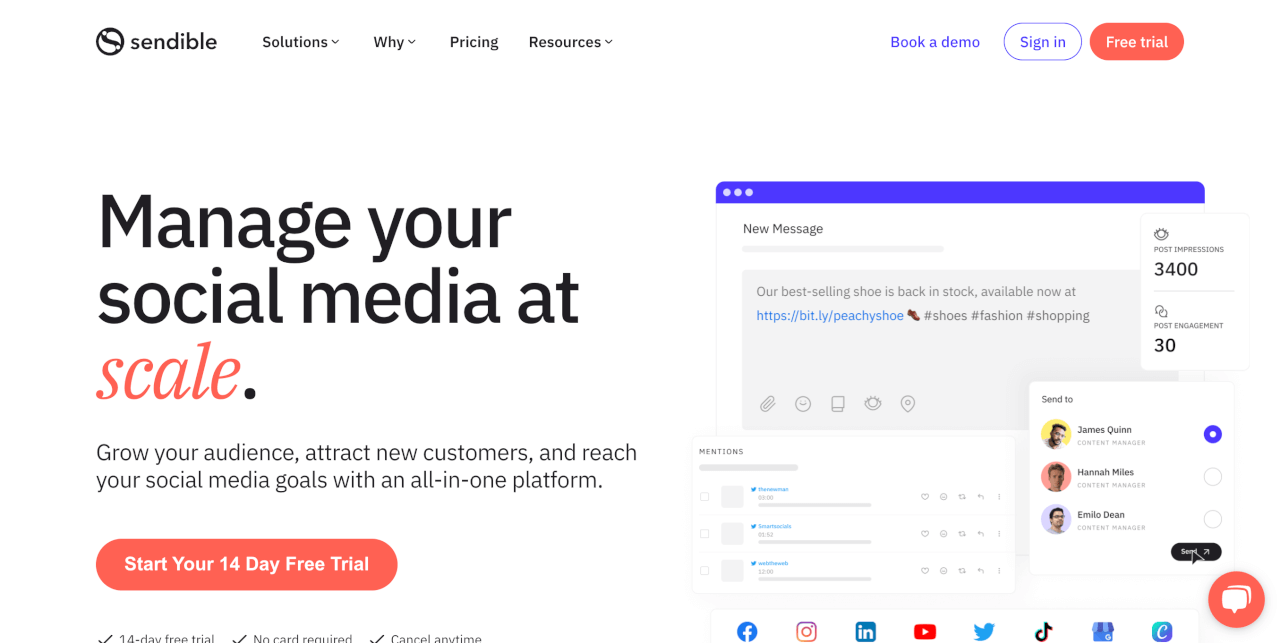 Providing an exceptional social customer service experience is crucial for any brand! Sendible can analyze user comments and questions with AI to recommend responses for common queries, ensuring your social customer service never compromises. It also auto-optimizes your social workflows based on historical data, like when to post and at what frequency, to boost your brand's social service to the next level! If you want to enhance social customer service quality, Sendible is your best buddy!
Features
Unified inbox to manage conversations
AI content suggestions based on performance data
Multi-channel support and scheduling
Automated resolutions for common queries
Campaign management and reporting
Pricing
Starter: $29/month
Team: $99/month
Agency: $499/month
Enterprise: Customized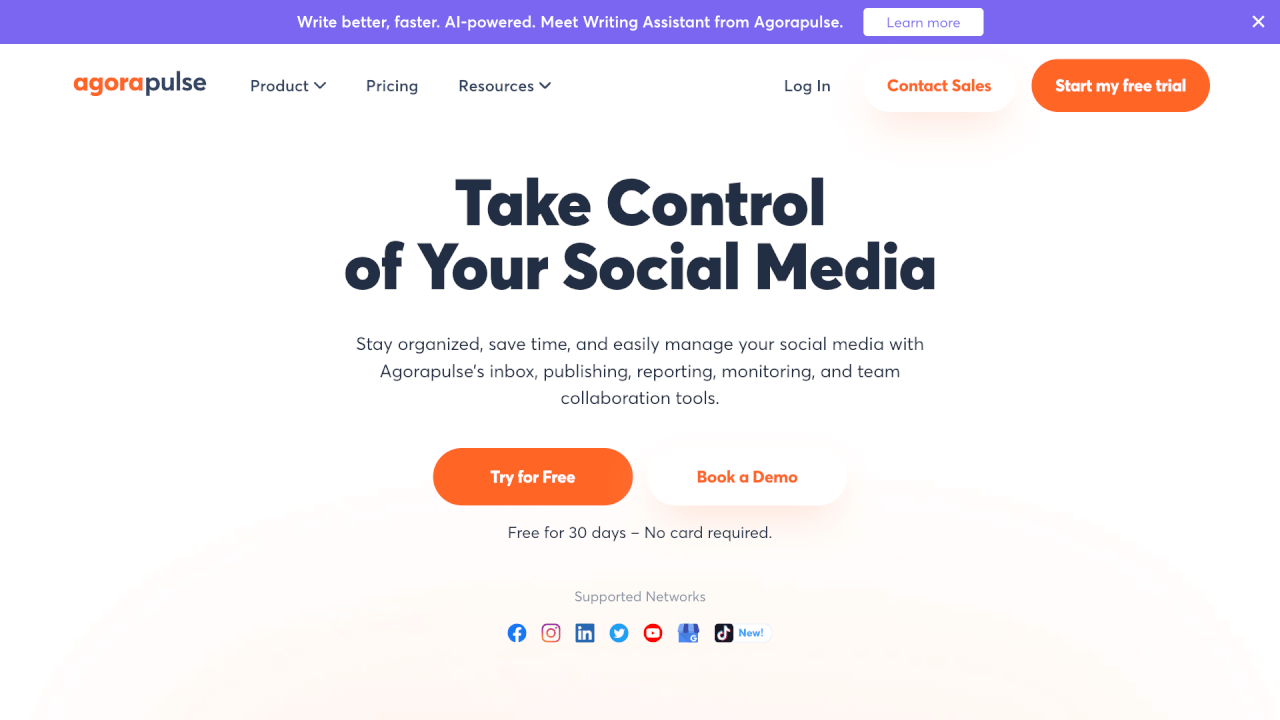 Want real insights into how your users truly see your brand on social media? Let Agorapulse help you listen to the most authentic user voices out there! This social listening tool continually monitors brand mentions for sentiment and opinion analysis so you can fully grasp user sentiments.
You can also set alert rules to stay updated on important social discussions in real-time, wherever you are. If you aspire to be a social listening pro, Agorapulse is your top choice!
Features
Conversation monitoring across social channels
Assistant AI for writing suggestions
Audience analysis and segmentation
Multi-profile support
Post ideation and scheduling
Pricing
Starter: $99/month
Team: $189/month
Agency: $279/month
Enterprise: Contact sales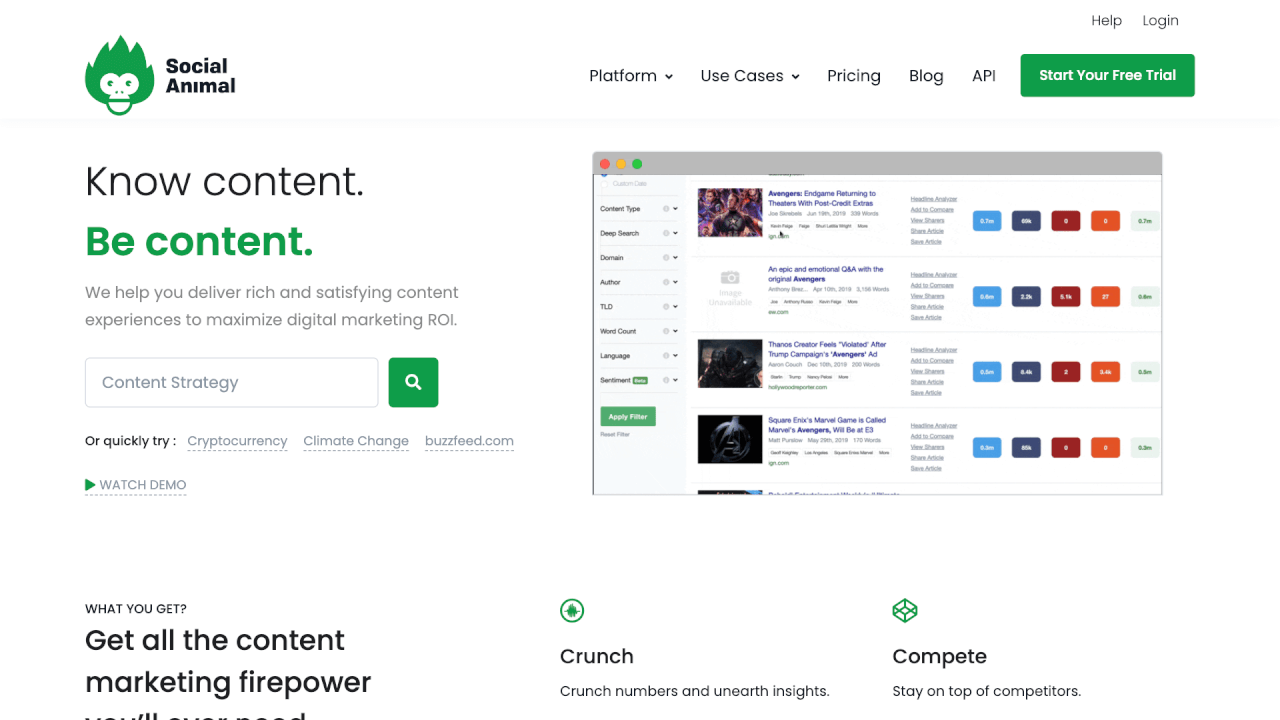 Social Animal is a true social content curation expert, intelligently screening massive volumes of UGC to identify directionally-aligned image and video assets based on your brand style and audience preferences.
No more time wasted browsing near-endless UGC item by item—Social Animal will thoughtfully curate content tailored for you. Pull from its media library to easily enrich your social content inventory. If you're looking for a social content curator, Social Animal is a stellar option!
Features
Curates relevant UGC based on preferences
Geolocation tagging for localized content
Smart calendar with recommendations
AI performance predictions
Visual workflow builder
Pricing
Free version available
Pro: $99/month
Agency: $199/month
Enterprise: Contact sales
Here are 10 of the most popular AI tools for social media management in 2023, covering key categories like writing assistants, analytics, scheduling and publishing, with a summary of key features and pricing for each. The list includes leading options like Jasper, Buffer, Hootsuite, MavSocial and SocialBee that leverage AI to streamline workflows.